Living Heritage Company: A State label
The Entreprise du Patrimoine Vivant (Living Heritage Company, or EPV) label is a mark of recognition of the French State, put in place to reward French firms for the excellence of their traditional and industrial skills.
Awarded for a period of five years, the label brings together producers committed to the quality of their trades and products.
Created by the Law on SMEs of 2 August 2005 (Article 23), the EPV label may be awarded "to any undertaking that has economic heritage, consisting in particular of rare, renowned or ancestral skills which draw on a mastery of traditional or technically advanced techniques, and restricted to a particular geographical area".
The label is awarded by Sylvia Pinel, French Minister for Crafts, Trade and Tourism and Fleur Pellerin, Minister Delegate with responsibility for SMEs, Innovation & the Digital Economy.
A meticulous selection process for identifying talent
The procedure for awarding the EPV label is carried out by experts. The evaluation and interpretation of the award criteria are entrusted to an independent national commission, the Commission Nationale des Entreprises du Patrimoine Vivant, composed of professionals who work to promote practices guaranteeing excellence within their own field of activity. The Institut Supérieur des Métiers (ISM) is responsible for providing the secretariat of the Commission and investigating label applications.
Applications are examined by the ISM, opinions are sought from the regional government authorities and relevant commercial organisations, an instruction report is drawn up, company visits are made by experts in the trade, an examination is made by the Commission, and a final decision is taken by the ministers. The process for selecting EPV companies is thus a guarantee of their excellence.
Support for the excellence of French know-how
This mark of State recognition also provides operational support to the development of the companies concerned.
It aims in particular to:

- facilitate their media coverage nationally and internationally;
- create and seize international business opportunites;
- encourage companies to innovate;
- enhance their growth, ensure the development of employment and encourage their continued existence.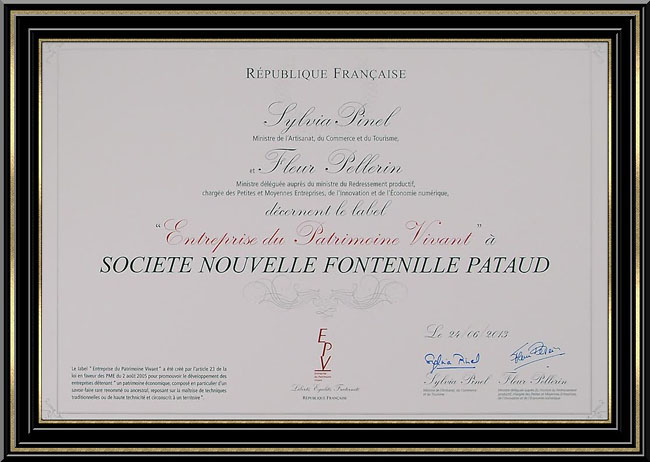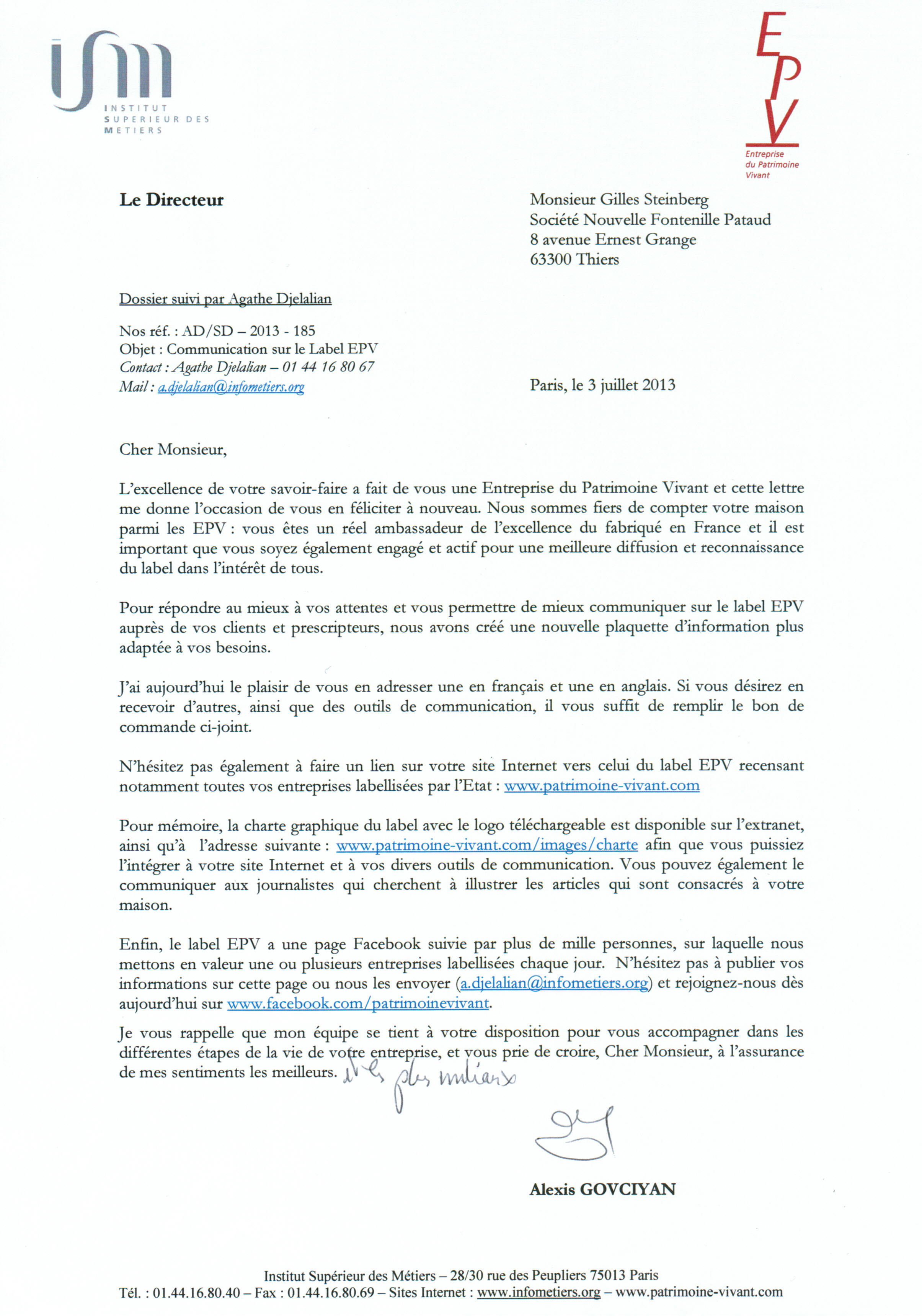 Living Heritage Official New Label