About us
The team
Executives
Yann Delarboulas
Cécile Dissay
Production manager
Jean-Paul Marques
Quality control
Clara Auclair
Knife makers (school degree)
Pierre-Clément Lachaux
Sylvain Auchère
Aymeric Duvillaret
Alexis Thuïa
Jason Barjon
Maxime Beldent
Dimitri Deat
Knife maker apprentice
Web communication
Our history
2018 - Today...
In December 2018, Yann Delarboulas, employed for 6 years at Fontenille Pataud, bought the cutlery with his partner Cécile Dissay.


Yann has been immersed in cutlery since his early childhood as he is son, grandson and great-grandson of cutlers (Delarboulas house in Thiers). In direct contact with suppliers, customers and the team, he is the commercial engine of the company.


Cécile, with 17 years of experience in the field of Hermès luxury leather goods, has risen through the ranks to reach various management positions in this company, guarantor of French luxury: workshop manager and trainer in this field of high-end and excellence. With her technical expertise, her high standards and her proven team management skills, Cécile guarantees the high quality of Fontenille Pataud products.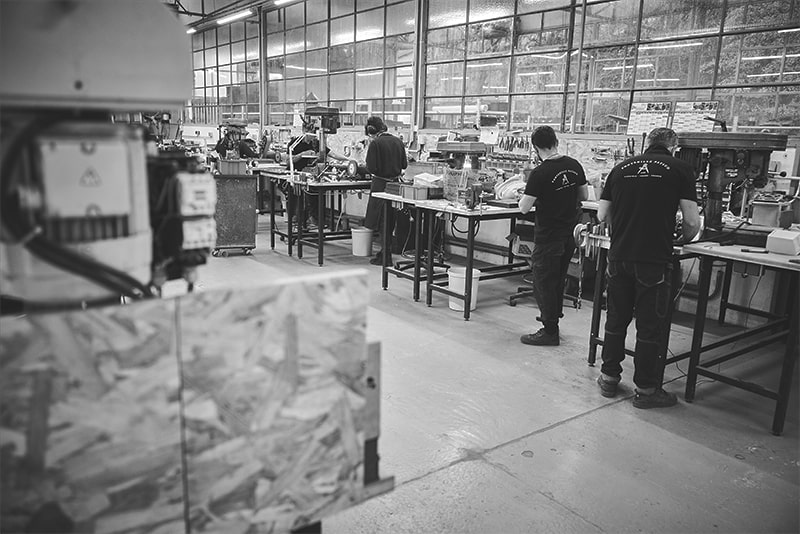 Cécile and Yann wish to continue to write the history of Fontenille Pataud in the respect of the French cutlery tradition and the permanent technical innovation.
Collection knives with Damascus steel blades, mammoth ivory handles, solid silver bolsters, regional knives (including Corsican knives made in close collaboration with the ZURIA house in Bonifacio), Laguiole and Thiers knives with blade locking and easy opening... are only a few examples of our range which is enriched every year.


We have been participating for 20 years in the largest European trade shows and deliver more than 40% of our production for export: EU, Switzerland, USA, China...

In 2019, we also obtained the EPV label (Entreprise du Patrimoine Vivant) for the 3rd consecutive time.

A production turned towards the future...
More quality, less quantity: our production is done according to the rules of the art. We train apprentices and are proud of our team of craftsmen who know how to work "freehand".

Why the compass ?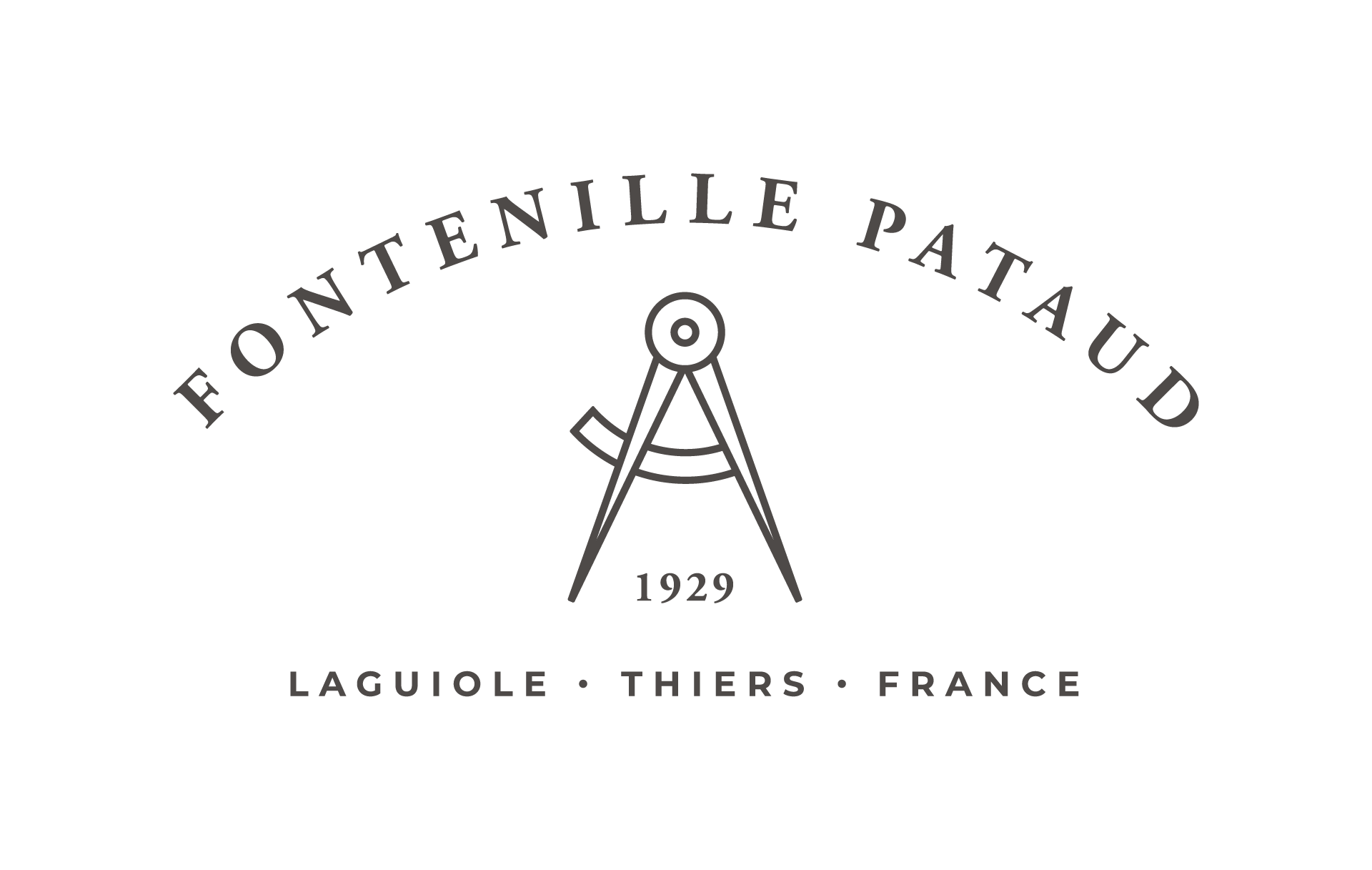 In 1918, Gilbert Cornillon registered several trademarks, including our current logo: the compass, which very quickly became the emblem of the company. It is difficult to explain the precise meaning of this logo. At that time, each cutlery manufacturer had to affix a distinctive sign on its blades for traceability purposes under the control of the entire profession and its union.
The Gilles brand (1994-2020)
In 1994, because the manager was 64 years old and had no successor, the company was no longer dynamic. In order not to let the company to which he had dedicated his career disappear, he decided to sell it and to train a young successor: Gilles Steinberg (who was then 28 years old) who decided to continue to manufacture "in the country" by privileging the tradition of artisan quality.


This is why, as early as 1995, the decision was taken to reorientate the production towards high-end pocket cutlery, and particularly the Laguiole knife range.

In 1997, we created and registered the Gilles® trademark to protect and sign our work. This trademark certifies to the consumer that he has in his hands a truly artisanal knife made in our workshop by craftsmen.
The success of Fontenille Pataud knives has been rapid because our customers have quickly understood that we do not accept any compromise on quality, and that our approach to handcrafting in France is sincere. No cheating on materials, no cheap subcontracting or importation.

We were the first manufacturer in France to offer our knives on the Internet (as early as 1998!) and were rewarded in 2000 with an international development prize awarded by the Minister of Finance.
Who is Jeanne Fontenille Pataud?
❝ Jeanne Fontenille Pataud was a woman who knew how to make herself respected ❞
Roger Delarboulas (1931-2017), cutler in Thiers.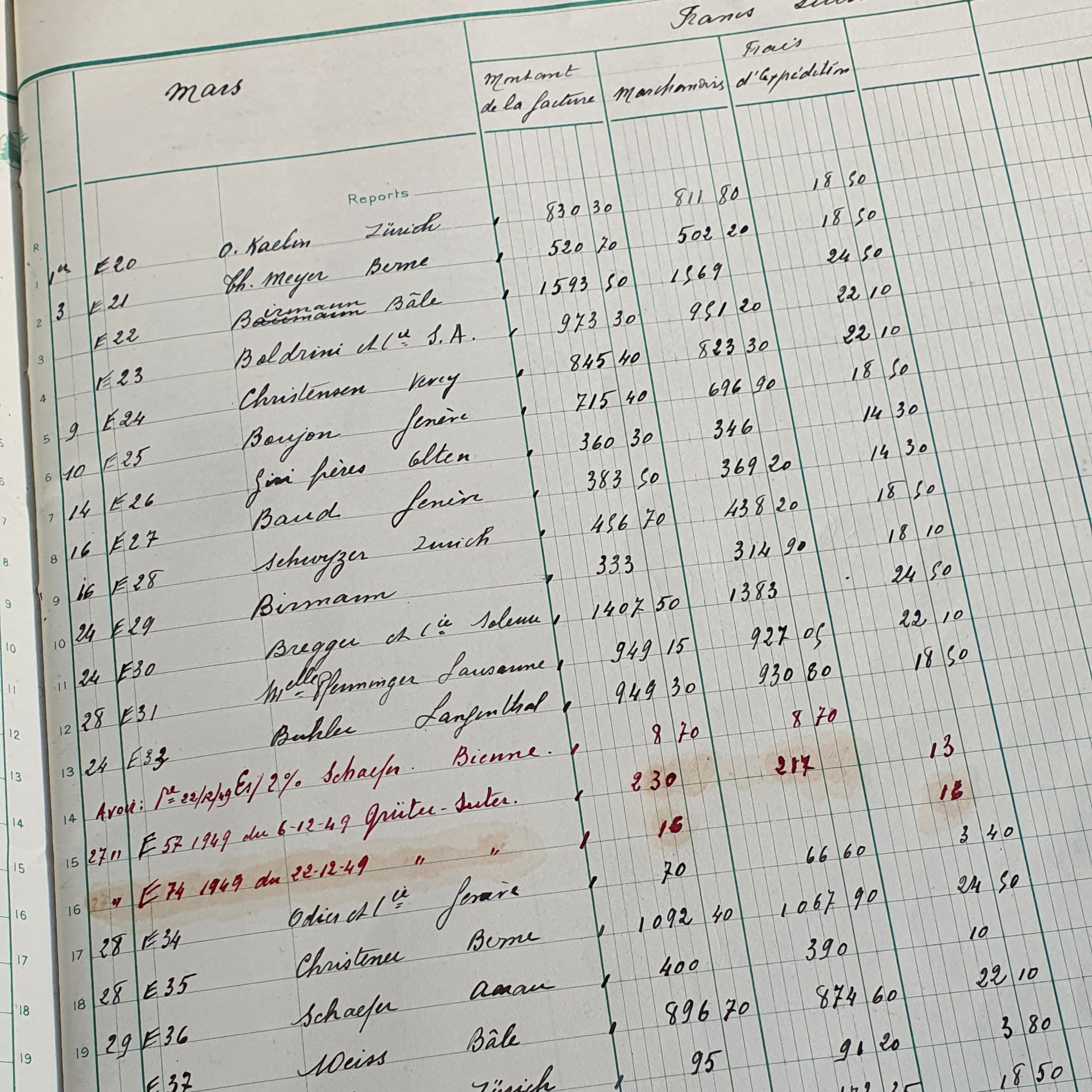 Jeanne Fontenille Pataud (widow of Theodore Fontenille) took over the cutlery business from Mr. Gilbert Cornillon in the 1920s. The Cornillon workshop was located at 18 rue de Paris in Thiers, and remained there until the 2000s. A woman at the head of a cutlery factory at that time is rare enough to be underlined.


Very quickly, under Jeanne's direction, the Fontenille Pataud cutlery business took off and specialized in the manufacture of very high-end models using precious materials such as ivory, mother-of-pearl, ebony, amber and even horn.


Even though the Second World War slowed down this growth, Fontenille Pataud cutlery offered a very wide range of products at the end of the 1940s: scissors, lock knives, razors, kitchen knives and table knives...
Exports were already very numerous, with a large customer base in Switzerland. At that time, Fontenille Pataud had about 20 employees, in addition to a few home workers, a widespread practice in the Thiers region.


In 1958, Jeanne Fontenille Pataud sold her company to the renowned cutler, Mr Bernard Bargoin, who registered several patents and trademarks throughout his career, which can still be seen on the Inpi website.